Best advice
We have completed a range of jobs for our clients that have a mixture of aesthetics and styles. The tiles and materials we use can differ greatly and we are very happy to provide you with a brochure of the resources we have or can order to suit your needs.
We know that not everyone has the same tastes or requirements when it come to their homes. We also know that commercial buildings have to follow set aesthetics that we can happily adhere to. However, no matter the job or type of roof, we can match your specific requirements.
Aesthetically pleasing
Roofers of Basingstoke have experience with all types of roofs and all the repairs and installations that these require. We have, therefore, become more efficient and knowledgeable about roofing over the years. Our roofers have seen it all before and can offer the best advice when it comes to your roofing needs. Don't be afraid to ask us any questions you might have because we also know what worries our clients and the thought of having your roof repaired can be stressful.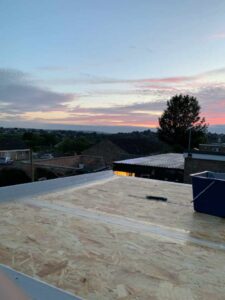 Roof repairs sound overwhelming to the everyday person but with our experience, we can provide solutions to any damage. There's no need to stress, we have you covered whatever your needs. Whether big or small, our roofers have seen it all. We complete any job to the highest quality in a time frame that suits you. Your roof will not only be secure but also aesthetically pleasing. Roof repair is by no means a glamorous job but that doesn't mean your roof can't look great.  Chat to us today about your ideas whether they are triggered by a current repair job or related to a brand new installation. We are happy to share our expertise and skills with you.