About Roofing Company Basingstoke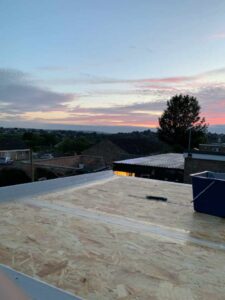 Welcome to Roofing Company Basingstoke. We are a quality and expert roofing company who are able to provide first-rate roofing to customers all around in the local area. We have been working in this area for over 20-years and come equipped with a huge variety of the most modern tools at our disposal. You can trust us for fast and efficient work, expert advice and competitive rates. We also provide free quotations.
We know how annoying it can be when you call a company only to be put through to an automated call line. That's why Roofers Basingstoke have a quick response trained office team who are able to deal with every query that you may have and provide a free quotation. Insured and licensed, we are highly professional in our trade.
Moreover our roofers can offer many different kinds of quality roofing methods. Perhaps you need your gutters being serviced or even installed if you do not previously have ones. This is very important as you do not want to risk leaks and therefore water damage which will accrue additional costs for you at the end of the day.
If you are a new homeowner you may need a full roof inspection. Many people , when moving into a new property, neglect to make sure that their roof is in good condition. This means that any existing damage will continue to be degraded by bad weather or storms. Not taking care of this straight away will causes water damage, mould and increasing utility bills.
Let Our workforce come to your property and have a look for damage or issues.
Additionally perhaps you would like to add some extra features to your roof to make it really feel like a home. A gable roof can be a beautiful feature that adds unique charm to a house. Or perhaps you want to turn your attic into a usable room. This requires expert ventilation to avoid either the room being too cold or too hot, which can lead to moisture and damp. However we will be able to install the necessary points of access or entry for air , meaning you can enjoy a well ventilated loft that is still very much insulated and warm.
We are also able to perform skylight repairs or installation, if you want to add some light to your house. This can be a wonderful element that increases the value and appeal of a house.
In the case of a roof leakage, especially with the coming winter months and an increase in bad weather, we can take care of any leaks, thereby minimising stress and disruption to your overall day and week. We are very proud of our reputation in the local area, and the reason why customers return to us again and again is because of our impeccable service and attention to detail.
So for all of your roof cleaning or repair needs, do get in contact with Roofing Company Basingstoke as we will be able to take care of any and all queries that you may have.